La Fondation Iman
PROMOUVOIR LE DIALOGUE • LUTTER CONTRE L'EXTRÉMISME • APPORTER LE CHANGEMENT
Articles D' actualités récents
Les articles les plus lus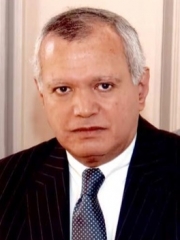 Amb. Mohamed El-Orabi (Egypt)
Amb El-Orabi Most is a former Foreign Minister of Egypt.
After a highly distinguished career in the Egyptian Army Amb. El-Orabi joined the foreign service in 1976 during which he served in a number of posts including the United States, Kuwait, the UK and Israel where he was the Deputy Head...
Lire la suite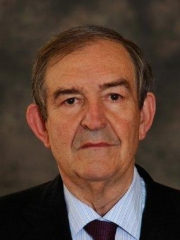 Jean-Louis Bruguière
Jean-Louis Bruguière is born in Tours (France) in 1943. After obtaining a Master's Degree in Public Law, in 1968 he successfully passed the national magistrates' examination. In 1973 he was appointed in Evreux as an investigating judge, a position he left in 1976 to take up similar duties in Paris. In 1995 he was appointed...
Lire la suite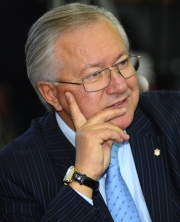 The Hon. Borys Tarasyuk
Ukrainian diplomat and politician, Member of the Verkhovna Rada (Parliament) of Ukraine of the 4th, 5th, 6th, 7th and 8th convocations (since 2002 till now). Twice Minister for Foreign Affairs of Ukraine (1998-2000; 2005-2007). Head of the Parliamentary Committee for European Integration (2002-2005, 2006 and 2007-2012). Deputy Chairman of Parliamentary Committee on Foreign Affairs (since 2014), Chair...
Lire la suite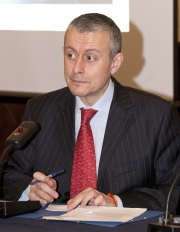 The Hon. Dr. Soloman Passy (Bulgaria)
Dr. Soloman Passy is the Founder & President of the Atlantic Club of Bulgaria and the former Foreign Minister of Bulgaria (2001-2005).
Other positions previously held by Dr. Passy are: Chairman-in-Office of the OSCE (2004), Chairman of the UN Security Council (2002-2003)Chairman of Foreign / Foreign and Defense Parliamentary Committees (2005-2009 / 2001),Chairman of the US...
Lire la suite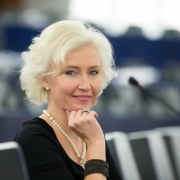 The Hon. Kristiina Ojuland
Kristiina Ojuland is a former member of the European Parliament, who sat as a full member on the Committee on Foreign Affairs (AFET). Kristiina is also a former Member of the Estonian Parliament and between 2002-2005 was the Minister for Foreign Affairs. During her tenure in parliament she has also held...
Lire la suite
© La Fondation Iman 2023. Tous droits réservés