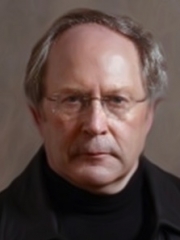 Marty Martin
Marty Martin has an accomplished career which includes service with the CIA, NSA, and the U.S. Army. He has developed invaluable insight, managerial experience, and relationships across the U.S. Government and many foreign governments and intelligence services at the highest levels. He is the CEO of Crane & Crane Consulting, LLC where he leads the firm's expansion and growth. Mr. Martin is also the Director of MMartin & Associates LLC, a boutique service specializing in problem solving and relationship building. He previously served as a Senior Executive for the International Oil Trading Company (IOTC), a multi-million dollar enterprise with activities in Iraq, Jordan, Libya, Russia and the Caribbean. He also recently played a central role in HBO's Manhunt, a 2013 Emmy awarding winning documentary.
Mr. Martin's experience includes over 29 years of U.S. Government service including U.S. Special Forces, the National Security Agency, and the CIA, culminating in several years as a member of the CIA's Senior Intelligence Service. From 2004 through 2007 he served as Chief of Station in a strategic country in the Middle East in one of the most senior assignments in the Near East Division. He managed a multi-million dollar budget, strategic programs, personnel, and families in high threat environment. His experience includes representing the CIA at the highest levels in foreign countries, the U.S. Executive Branch, the U.S. Congress, U.S. Military, on all intelligence and policy matters concerning the agency's operations.
In 2002 he was selected by the Director of Central Intelligence as the senior executive and operational manager to lead the Agency's global effort to neutralize Al-Qaida. In that role, he interacted at the highest levels of the U.S Government, including the White House, FBI, Homeland Security, NSA, Congress, and various branches of the U.S. Military, on a daily basis. During this specific period the lion's share of the perpetrators of 9/11 were nullified.
His experience includes service as an as an operations officer in South Asia and various Middle Eastern countries from 1989 through 2002 and at the National Security Agency as an Arabic Language Analyst where he participated and led highly sensitive operations abroad.
Mr. Martin has significant experience in crisis management, high threat and sensitive operations in combat zones and unpredictable operational areas.
He is an advisor to ISR Strategies, the Federal Enforcement and Homeland Security Foundation (FEHSA), Tactical Air Defense Services, Inc, and Taasera, a cyber-security company.
Mr. Martin is a graduate of the University of Maryland with a BA, International Relations and the Middle East. His military service includes assignments with the U.S. Army's 5th and 11th Special Forces Groups. He is fluent in several dialects of Arabic and Italian. He continues to serve as a mentor of executive leadership courses and mid-career training programs throughout the intelligence and operations communities.