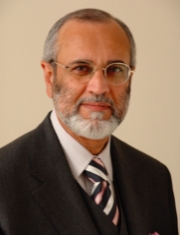 Ambassador Dennis Ignatius (Retd) (Malaysia)
Dennis Ignatius, a career diplomat, spent 36 years in the Malaysian Foreign Service after a brief stint with the United States Peace Corps as cross-cultural coordinator.
He was assigned to London, Beijing and Washington, D.C. before being appointed ambassador to Chile and subsequently to Argentina and Canada (High Commissioner). He was concurrently ambassador to Ecuador, Peru, Colombia, Uruguay and Paraguay and served twice as Undersecretary for American Affairs. In Ottawa, he was also dean of the Asia-Pacific group.
He represented Malaysia at the general assembly of the Civil Aviation Organization and the UN Climate Change conference (COP4) and was an official delegate to the Non-Aligned Summit, the Commonwealth Heads of Government Meeting and G15 Summit.
Since 2008, he has served as diplomatic advisor to First Step Forum, a Helsinki-based NGO that works to promote religious tolerance and build bridges between communities in conflict.
He currently writes extensively as a guest columnist and political commentator on Southeast Asian affairs, democracy, human rights and religious extremism. His articles and comments have been featured in regional and international media. He is also an author and motivational speaker and is presently engaged with other civil society groups to bring about democratic change in Malaysia.